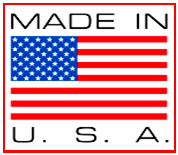 About BBXRacing
In the years since we designed and sold the first set of hub stand set up wheels and started the HUBStands brand, we've improved and expanded the HUBStands brand to include two professional versions; added professional quality alignment products from the UK's B&G Racing and are an authorized dealer of the full range of Intercomp Scales.
The core idea behind HUBStands has been to get the wheels and tires out of the way making it easier, more efficient and more accurate to measure and align a suspension directly on the centerline of the hubs rather than the bottom of the tires.
We've spent tons of time with racers at all levels; talking racing, racing set-ups and hub stands. From those conversations, requests and ideas, Pro PLUS HUBStands with wheel offset and scrub radius adjustable roller ball bases were developed. The idea of ProSTIX to make stringing a race car easier and more accurate came directly from a championship team manager. These continuing improvements give racers the ability to get even closer tolerances with more precisely repeatable "Zero Variance" measurements, directly on the centerline of the hubs.
Over the years we've become partners with many teams, who are using our HUBStands to set up their cars in series around the world. You'll find our professional set up products in SRO, IMSA, WEC, WRL, Trans Am, CTTC paddocks and pretty much anywhere there are serious racers. We're used by teams including Compass Racing, Bodymotion, Lachute Performance, Rebel Rock, Mantis Racing, Random Vandals, Sahlen's. JR III, Accumoto, Sick Sideways, Ian Lacey, Mother's, Atlanta Speedwerks and so many more. HUBStands are in pro series paddocks on everything from Mini's and Mazda's to McLarens, Astons, Ferraris and Porsches.
HUBStands were created in the first place to eliminate the "tire-cardio" and make setting up our own race car easier, faster and more precise. We worked with the engineering school at the University of Buffalo along with a few racers to develop our idea into a great time saver and precision tool for anyone to use. We will keep adding products and working on ideas that help racers get their cars quicker; and get them quicker way faster.
If you have any comments or questions; any suggestions on how we can make our stuff better, drop me a note or give me a call. 716 632 3919.
Brion